Embracing Versatility: Leather Kilts for Every Occasion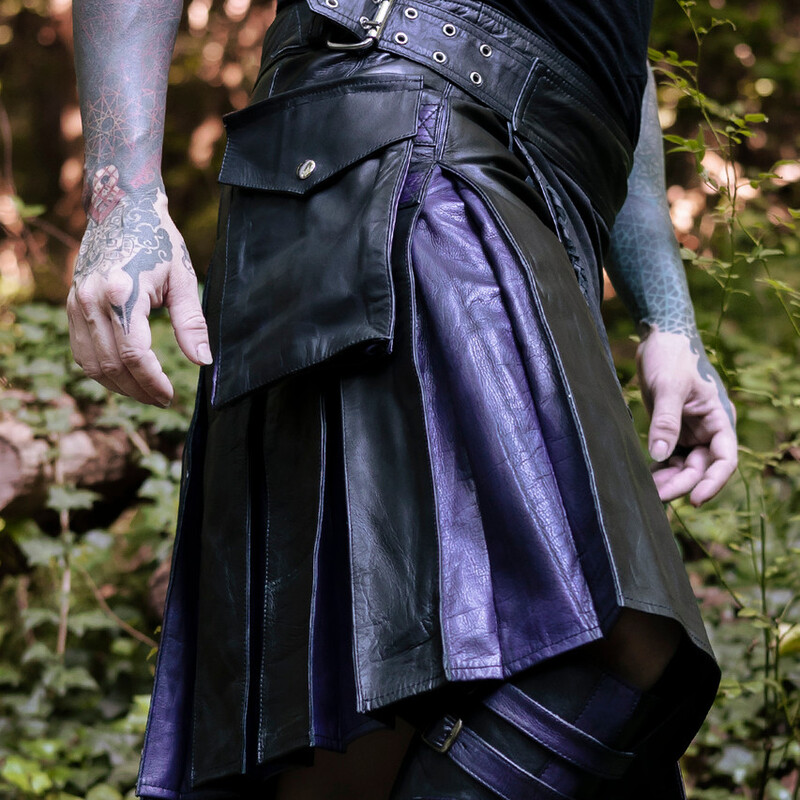 The Versatility of Leather Kilts, once reserved for niche subcultures, have seamlessly woven themselves into various style genres. From casual elegance to formal affairs, these garments effortlessly adapt, making them a must-have in any modern wardrobe.
Casual Chic: Elevating Everyday Style
Discover the art of infusing casual attire with a touch of sophistication. Leather kilts, with their sleek lines and bold textures, effortlessly transition from streetwear to a night out. Pair with a graphic tee or a crisp button-down for an ensemble that exudes effortless cool.
Urban Warrior: Unleashing Edgy Elegance
For those with a penchant for the bold and daring, leather kilts are a staple. They embody an urban warrior aesthetic, exuding confidence and rebelliousness. Complete the look with a leather jacket and combat boots for a style that commands attention.
Business meets Bold: Leather Kilts in Formal Settings
Break free from conventional formalwear and make a statement with a leather kilt. Perfect for events where tradition meets innovation, these kilts exude confidence and individuality. Combine with a tailored blazer and polished accessories for a look that's refined yet refreshingly unique.
The Outdoor Explorer: Adventure in Style
Embrace the rugged charm of leather kilts for outdoor escapades. Their durable material and free-flowing design make them ideal for activities that demand both style and functionality. Pair with sturdy boots and a weather-ready jacket for a look that's ready to conquer any terrain.
Festive Fervor: Leather Kilts for Celebrations
Ditch the predictable for the extraordinary with a leather kilt at celebratory gatherings. Whether it's a wedding or a milestone party, stand out in a garment that blends tradition with a contemporary edge. Add a touch of flair with accessories that complement the kilt's distinctive appeal.
Crafted to Perfection: The Art of Leather Kilt Making
Each leather kilt is a testament to meticulous craftsmanship. Skilled artisans devote their expertise to ensure every detail, from the stitching to the finishing, is nothing short of perfection. The result? A garment that transcends fashion, becoming a wearable work of art.
Conclusion: A Wardrobe Essential
In a world where individuality reigns supreme, leather kilts have proven their mettle. From casual to formal, they effortlessly adapt to any occasion, making them an essential addition to a discerning wardrobe. Embrace the versatility, exude confidence, and let your style speak volumes.