Green Firefighter Kilt
Green Firefigter Kit the perfect blend of style and functionality with our Green Firefighter Kilt. Crafted with precision, this kilt is designed to meet the demanding needs of firefighters, offering durability and comfort in one.
Tailored for Firefighters
Engineered with the brave firefighter in mind, our kilt features reinforced stitching and high-quality materials to withstand the toughest challenges of the job.
Comfortable & Practical
Experience freedom of movement with our firefighter utility kilt. It's equipped with spacious pockets for carrying essential tools and a comfortable waistband for long shifts.
Fire-Resistant Fabric
Heroic Green Firefighter Kilt and our kilt is made from fire-resistant materials to ensure you stay protected on the frontlines.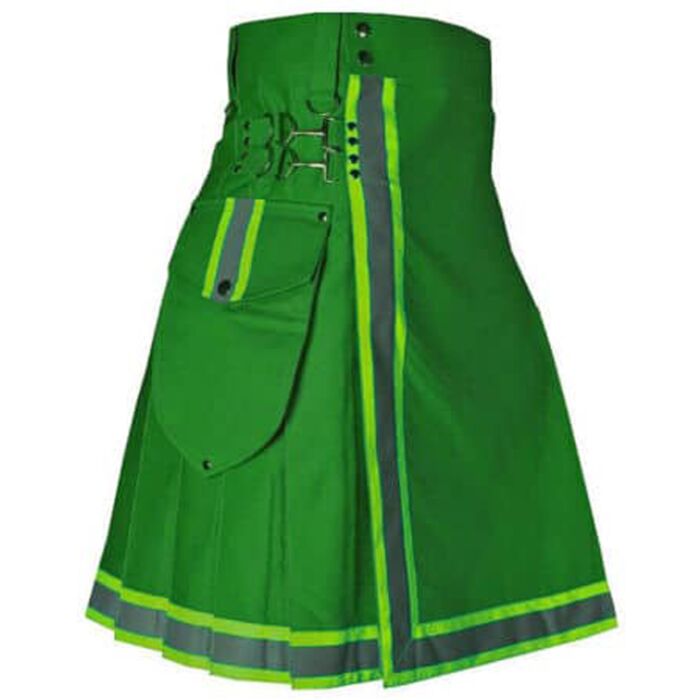 Stylish & Professional
Not only functional but also stylish. The Green Firefighter Kilt adds a touch of professionalism to your attire, whether on duty or at special events.
Customizable Options
Choose from a range of sizes and customizations to get the perfect fit and look you desire. Express your individuality with optional add-ons and embroidery.
Functionality Meets Comfort Heroic Green Firefighter Kilt our firefighter utility kilt provides ample storage with its spacious pockets and offers all-day comfort, allowing you to focus on the mission, not your attire.