Introduction:
The Modern Clan Chic: Gordon Tartan Kilt Dress seamlessly blends timeless tradition with contemporary style. This captivating dress showcases the iconic Gordon Tartan, renowned for its rich history and regal charm. With its modern silhouette and exquisite design, this shift dress offers a perfect fusion of classic heritage and modern elegance.
Design and Silhouette:
The Modern Clan Chic: Gordon Tartan Shift Dress features a sleek and sophisticated silhouette that accentuates the feminine form. The shift style offers a relaxed yet flattering fit, skimming the body with clean lines and minimalistic detailing. The dress falls just above the knee, making it versatile and suitable for various occasions.
Gordon Tartan:
The focal point of this dress is the illustrious Gordon Tartan, a design that has been cherished for generations. The tartan boasts a stunning combination of deep green, navy blue, and black hues, interwoven with vibrant red and white accents. This unique pattern is a symbol of the esteemed Gordon Clan, reflecting their proud Scottish heritage.
Quality and Craftsmanship:
Crafted with meticulous attention to detail, the Modern Clan Chic: Gordon Tartan Shift Dress exemplifies exceptional quality. The dress is made from premium fabrics that offer a luxurious feel and ensure durability. The tartan pattern is flawlessly aligned and woven, highlighting the superb craftsmanship involved in its creation.
Modern Touches:
While honoring the timeless essence of the Gordon Tartan, this dress incorporates modern touches to enhance its contemporary appeal. The clean, minimalist lines of the shift silhouette bring a modern and effortless elegance to the overall design. The absence of excessive embellishments allows the tartan pattern to take center stage, giving the dress a fresh and modern aesthetic.
Versatile and Styling Options:
The Modern Clan Chic: Gordon Tartan Shift Dress is incredibly versatile, making it suitable for a range of occasions. Whether attending a daytime event or an evening soirée, this dress effortlessly transitions from day to night. Pair it with sleek heels and minimal accessories for a chic and sophisticated look, or layer it with a tailored blazer for a more professional ensemble.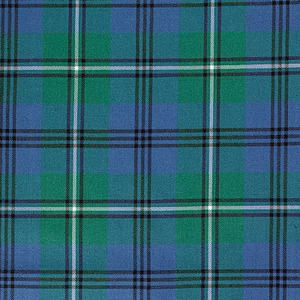 Comfort and Wearability:
Comfort is paramount in the Modern Clan Chic: Gordon Tartan Shift Dress. The shift silhouette allows for ease of movement, making it an ideal choice for both social events and everyday wear. The high-quality fabrics used ensure a comfortable fit, while the attention to detail in the tailoring ensures a flattering and confidence-boosting experience.
Heritage and Individuality:
Wearing the Modern Clan Chic: Gordon Tartan Shift Dress not only exudes style but also celebrates heritage and individuality. By donning this dress, one can pay homage to the prestigious Gordon Clan and their historic legacy. It becomes a symbol of personal connection and a way to express pride in one's Scottish roots.
Conclusion:
The Modern Clan Chic: Gordon Tartan Kilt Dress offers a captivating blend of traditional heritage and contemporary style. With its modern silhouette, impeccable craftsmanship, and iconic Gordon Tartan pattern, this dress is a true masterpiece. It allows individuals to embrace their heritage while expressing their unique sense of style, making it a must-have for those seeking a perfect balance of modernity and tradition.
wedding Kilt
Welcome to our Tartan Wedding Kilts Company, where we combine tradition and style to create unforgettable wedding attire. Explore our collection and embrace the rich heritage of Scottish tartan, ensuring a truly remarkable and distinctive look for your special day.