Introduction
In the world of corporate fashion, where suits and ties dominate, the "Elevate Office Attire" collection introduces a groundbreaking paradigm shift. These contemporary work kilts are meticulously crafted to redefine professionalism, offering a unique blend of tradition and modernity that empowers professionals to express their individuality.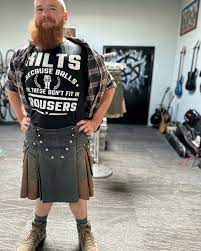 A Modern Interpretation of Tradition
Break free from monotony. "Elevate Office Attire" kilts offer versatile style, fusing tradition with modern sensibilities for the workplace.
Sophistication Meets Comfort
Tailored for modern comfort. Impeccable fit, high-quality materials, and dynamic design combine for sophisticated work kilts that move with you.
Empowering Individuality
At the heart of the "Elevate Office Attire" collection is the belief that professionalism shouldn't stifle individuality. These kilts offer professionals an opportunity to stand out while adhering to workplace norms. The collection's varied color palette and subtle patterns provide ample room for personal expression, allowing wearers to project their character and confidence.
A Seamless Transition
"Seamlessly adapt 'Elevate Office Attire' from desk to post-work events. Pair with dress shirts for polish or knitwear for relaxed sophistication."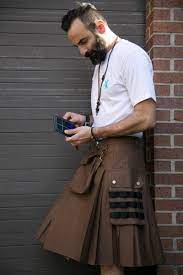 Conclusion
"Elevate office style with modern work kilts, blending tradition and contemporary flair for empowered professionals."